The Must-Have Automatic Umbrella for Spring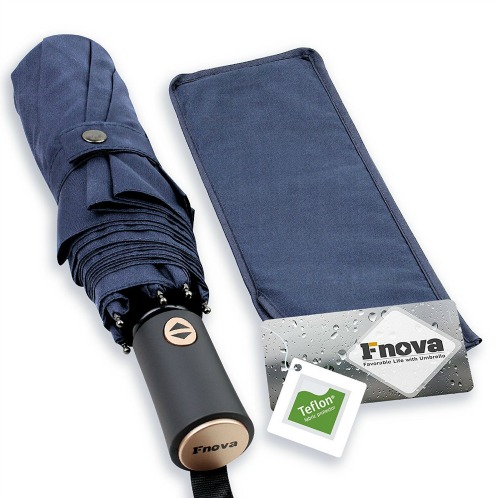 I love the spring season and I've been steadily counting down the days until spring arrives. Now that it's only a couple of weeks away, I've been getting out some of my warmer clothes and getting them ready for the season.
If you live in an area of the country that gets frequent spring showers and rain storms, you need a good umbrella. Having a good one will keep you dry and will last for many years.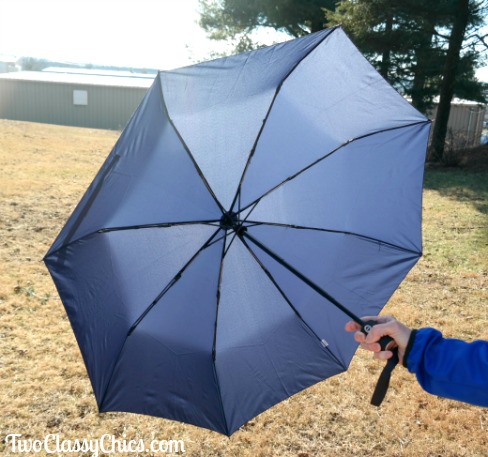 Let me introduce you to the Fnova 45 inch Automatic Travel Umbrella with "Dupont Teflon" Certified 210T Canopy. Unlike most travel umbrellas that are made with cheap ployester or nylon that would be soaked easily in a drenching downpour, the Fnova umbrella canopy is made from 210T micro-weave fabric that is coated with the industry leading Teflon Coating protection that repels water and dries fast, That's why Fnova umbrella has superior water-repellency.
The umbrella is super-lightweight and can handle winds up to 50 MPH. It features 8-ribs that are made out of an aluminum alloy and reinforced fiberglass which featurs Resilient Flex Memory to prevent bending or breaking. Having this feature is important to me since we often visit the coast where it can be super windy, even on a hot & sunny day.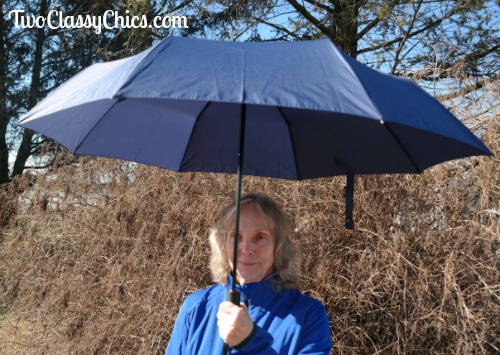 One of the things I really appreciate with this automatic umbrella is the comfortable handle grip that is made out of rubber. If my hands are wet, they won't slide around while I'm holding the umbrella and frankly, it's very comfortable to hold. I have had umbrellas that have been heavy to carry around and ones that didn't fit comfortably in my small hands.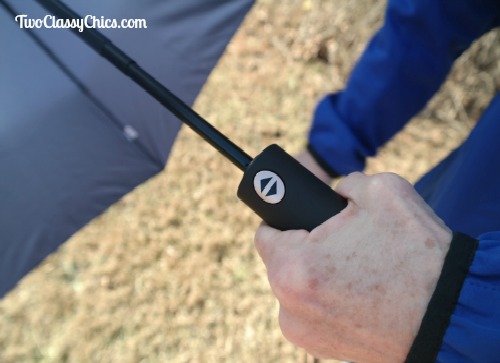 Let's get to one of the BEST features! It's an automatic opening and closing umbrella! Yes, you read that right…it automatically opens and closes with the push of a button. That function is as smooth as can be and you don't have to worry about getting your fingers pinched at all! Finally, I love it's compact design! I can tuck it into my luggage, into my handbag, tote bag, gym bag, trunk of my car or into the grandchildren's diaper bag when we are out and about.